EMAAR MGF PALM HILLS, SECTOR - 77, GURGAON

Life in a pulsating neighbourhood.
Presenting a refreshing new look at modern living. Palm Hills, Gurgaon, with welcoming green spaces, invigorating fresh air and sunlight, and modern design concepts that complement your sensibilities. Palm Hills. Quite simply, one of the best decisions you will ever take.
Walk in, and be impressed by the sense of space and the attention to detail and workmanship. Appreciate the uncompromising quality all around and the various amenities that befit modern residences.
EMAAR MGF PALM HILLS : PROJECT HIGHLIGHTS
Ideally located on NH8 and a short distance from Haldiram's.
2 apartments on each floor with an elevator.
Choice of 3 Bedroom and 4 Bedroom apartments with Flexible floor plans.
Large Master-planned Gated community with parks and landscaped greens.
Panoramic views of the Aravali hills.
5KVA Power-back per unit.
Multiple parks for recreation.
Community centre with Sports, Gym and Health facilities.
EMAAR MGF PALM HILLS : SPECIFICATIONS
WALLS
LIVING ROOM/DINING/LOBBY/FAMILY ROOM
Oil Bound Distemper
MASTER BEDROOM
Oil Bound Distemper
OTHER BEDROOM(s)
Oil Bound Distemper
KITCHEN
combination of tiles& Oil Bound Distemper
BALCONIES/TERRACE
weather proof paints
MASTER TOILET
combination of creamic tiles& Oil Bound Distemper
OTHER TOILETS
combination of creamic tiles& Oil Bound Distemper
SERVENT UTILITY ROOM
Dry distemper
FLOOR
LIVING ROOM/DINING/LOBBY/FAMILY ROOM
Vertified tiles
MASTER BEDROOM
Laminated wooden flooring
OTHER BEDROOM
Laminated wooden flooring
KITCHEN
Vertified tiles
BALCONIES/TERRACES
Creamic tiles
MASTER TOILET
Creamic tiles
OTHER TOILET
Creamic tiles
SERVANT/UTILITY ROOM
Creamic tiles
DOORS
LIVING ROOM/DINING/LOBBY/FAMILY ROOM
ENTRANCE DOORS
Seasoned hardwood frames with europeon style moulded shutter
INTERNAL DOOR
Seasoned hardwood frames with flush shutter/ moulded skin door
EXTERNAL DOOR
UPVC
MASTER BEDROOM
EXTERNAL DOOR
UPVC
INTERNAL DOOR
Seasoned hardwood frames with flush shutter/ moulded skin door
EXTERNAL DOOR
UPVC
OTHER BEDROOM(S)
INTERNAL DOOR
Seasoned hardwood frames with flush shutter/ moulded skin door
EXTERNAL DOOR
UPVC
KITCHEN
INTERNAL DOOR
Seasoned hardwood frames with flush shutter/ moulded skin door
EXTERNAL DOOR
UPVC
BALCONIES/TERRACE(S)
EXTERNAL DOOR
UPVC
MASTER TOILET
INTERNAL DOOR
Seasoned hardwood frames with flush shutter/ moulded skin door
OTHER TOILET
INTERNAL DOOR
Seasoned hardwood frames with flush shutter/ moulded skin door
SERVANT UTILITY ROOM
INTERNAL DOOR
flush shutter/ moulded skin door
CEILING
LIVING ROOM/DINING/LOBBY FAMILY ROOM
Dry distemper
MASTER BEDROOM
Dry distemper
OTHER BEDROOM(S)
Dry distemper
KITCHEN
Dry distemper
BALCONIES/TERRACE
Weather proof paint
MASTER TOILET
Dry distemper
OTHER TOILET(S)
Dry distemper
SERVANT/UTILITY ROOM
Dry distemper
WINDOWS/GLAZING
LIVING ROOM/DINING/LOBBY FAMILY ROOM
UPVC
MASTER BEDROOM
UPVC
OTHER BEDROOM(S)
UPVC
KITCHEN
UPVC
BALCONIES/TERRACE
UPVC
MASTER TOILET
UPVC
OTHER TOILET(S)
UPVC
OTHER
KITCHEN
Granite counter top, stainless steel single drain bord sink with CP fittings
MASTER TOILET
CP fittings, white china ware fixtures
OTHER TOILETS
CP fittings, white china ware fixtures
SWITCHES
moduler switches
OTHER AMENITIES

5.KVA power back-up.
World-class club with modern facilities.
Primary & nursery school by leading school.
convenient shooping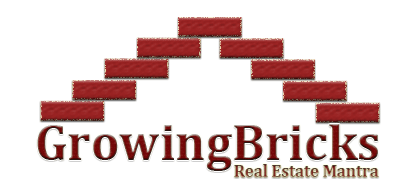 - Security of an all check transaction
- Unbiased Advice to help you find the right property
- Transparent deals handled with utmost integrity
- Hassle free Transaction
- No brokerage on purchase of fresh Properties